/ 25 de marzo / 20h / Sala 2 // Cine Doré /
Israel / 2002 / 13' / V.O.S.E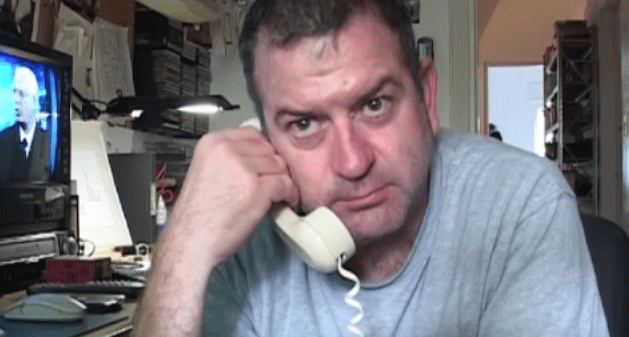 Sinopsis
Una conversación telefónica con George Khleifi, un amigo palestino que vive en Ramala, durante la incursión en abril de 2002 del ejército israelí en la ciudad. La conversación tiene lugar poco después de que los soldados israelíes entren a su apartamento y lo registren, pronto volverán.
Dirección Avi Mograbi
Guión Avi Mograbi
Producción: Avi Mograbi
Fotografía: Avi Mograbi
Edición: Avi Mograbi
Premios y Festivales 
Marseilles Documentary Film Festival / Montréal International Festival of New Cinema and New Media / Artmovies National Gallery of Art Washington / Edit Russ Haus Oldenburg / Biennale de l'image en Mouvement Geneve / "Ficcions» Documentals Fundació «La Caixa» Barcelona / Flaherty Seminar  New York / Festival Black Movie Geneve / Video on Video The Saratoga Springs Public Library / The Shadow Festival Amsterdam.